Ways You Can Support the Museum
The Boonshoft Museum of Discovery and its sister site, SunWatch, could not fulfill their mission without generous support from the community and generous donors, just like you. Every dollar we receive helps to engage and inspire families in your community.  We are good stewards of your gift, and we make every effort to maximize your investment in our organization.
MAKE A DONATION
MAKE A DONATION
The Boonshoft Museum of Discovery serves more than 200,000 guests, students, and teachers each year – but we could not fulfill our mission without the generous support from the community and individual donors, just like you.
Every dollar we receive helps to engage and inspire families in our community by providing high-quality, interactive, science-based educational opportunities that enrich the lives of children and adults.
.
CURATOR'S CLUB

Joining the Curator's Club is a wonderful way to support ongoing preservation efforts for the museum's collection, including objects from our geology, biology, and anthropology departments.
Proceeds from each Curator's Club donation go directly towards the preservation of collections objects, ensuring that these amazing pieces can be exhibited and enjoyed for years to come. With over 1.8 million objects, our collection serves as a unique educational tool for visitors, young and old, to learn more about the world around them.
ADOPT-AN-ANIMAL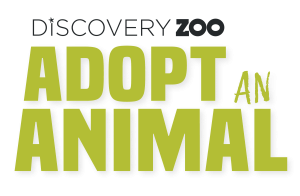 You can support the Discovery Zoo by adopting one of your favorite zoo residents for the coming year! Show your love for the animals, knowing that your support will provide the care and enrichment needed to keep them safe, happy, and healthy. 
TAKE YOUR SEAT
Make your mark in our newly-renovated planetarium space by sponsoring a seat in support of astronomy education.
Recent renovations to improve the viewing experience for thousands of annual visitors to the Caryl D. Philips Space Theater include major repair of the interior dome, new flooring, and 170 upgraded seats that make astronomy learning accessible for all – and we want YOU to be a part of it!
Whether you want to honor a loved one, commemorate a special occasion, or simply show your support for space science education at the Museum, your gift will help light a spark of curiosity and inspire thousands of annual visitors to explore the wonders of our night sky.
Support Levels
| | |
| --- | --- |
| Premier Seat | $500 (limited) |
| Seat | $200 |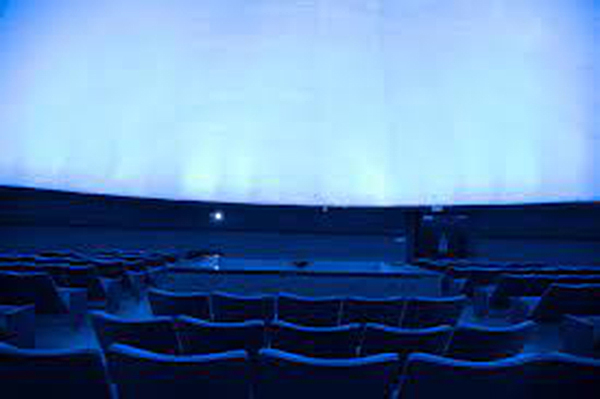 TAKE YOUR SEAT FAQ
How will the "Take Your Seat" sponsorship work?
The 170 seats in the Caryl D. Philips Space Theater are available for sponsorship on a first come, first served basis. There are a limted number of Premier Seats available for a one-time $500 donation; additional seats are available for a one-time $200 donation. All donor recognition will remain in place for the lifetime of the chair, and contributions are 100% tax deductible.*
Will the seat I sponsor become my seat for shows?
No. Your support for our astronomy programs is a naming opportunity, and does not reserve that seat for shows or events in the planetarium. Every seat in the planetarium, whether named or unnamed, is always available on a first-come, first served basis to any guest at a planetarium show or event.
How will my seat be recognized?
Each sponsored seat has a highly visible brass plaque (7/8" x 2 1/2") embedded on the arm of the chair. The donor plate will be engraved as designated by YOU. Naming can be for individuals, organizations or corporations.  
What will my donor plate say?
The donor plate is a 7/8" x 2 1/2" brass plate that can be inscribed with up to two lines of 26 characters (including spaces). You will be asked to submit your inscription at the time of purchase.
Tell me about the new seating?
These ergonomic seats are ideal for exploring the universe from the comfort of the planetarium, offering an ADA-compliant configuration that makes space science accessible for every visitor.  
*Gifts are tax-deductible to the full extent the law permits. No goods or services are provided in exchange for your donation. Please consult with your own tax advisor for further questions.
       Click here to make a safe, secure donation online today.

Did you know that the DSNH is also eligible for Combined Federal Campaign (CFC) donations? Our CFC number is 36476.The Dayton Society of Natural History has received the 2018 Gold Seal of Transparency from GuideStar, the world's largest source of information on nonprofit organizations.

The Dayton Society of Natural History is an Accredited Charity with the Better Business Bureau, in recognition of our adherence to the BBB program standards of accountability.
Want to support the Museum in other ways? Consider designating us as your beneficiary through your Kroger Card and their Kroger Community Rewards program, GFS card, or Dorothy Lane Market card!  You can also donate items directly to the Discovery Zoo and our Education Department via Amazon Wish lists. View the lists for the Education Department and the Discovery Zoo.
Donor Privacy Policy
We will not sell, share or trade our donors' names or personal information with any other entity, nor send mailings to our donors on behalf of other organizations.
This policy applies to all information received by the DSNH, both online and offline, on any platform, as well as any electronic, written, or oral communications.
To the extent any donations are processed through a third-party service provider, our donors' information will only be used for purposes necessary to process the donation.
Donor information is held to the same standard as out general Privacy Policy, which can be views below.
This notice discloses the privacy practices for (www.BoonshoftMuseum.org), applies solely to information collected by this website, and includes the following:
What personally identifiable information is collected from you through the website, how it is used and with whom it may be shared.
What choices are available to you regarding the use of your data.
The security procedures in place to protect the misuse of your information.
How you can correct any inaccuracies in the information.
Information Collection, Use, and Sharing
Unless you are completing a purchase or filling out an inquiry form, we do not collect specific information from you as a user on this site.
We are the sole owners of the information collected on this site. We only have access to/collect information that you voluntarily give us via email or other direct contact. We will not sell or rent this information to anyone.
We will use your information to respond to you, regarding the reason you contacted us. We will not share your information with any third party outside of our organization, other than as necessary to fulfill your request.
Once you opt in or become a member (unless you ask us not to!), we may contact you via email in the future to tell you about upcoming programs, events, and exhibitions of interest. We may also contact you about changes to this privacy policy.
Your Access to and Control Over Information
You may opt out of any future contacts at any time by contacting us at marketing@boonshoftmuseum.org or calling 937.275.7431:
See what data we have about you, if any.
Change/correct any data we have about you.
Have us delete any data we have about you.
Express any concerns you have about our use of your data.
Security
We take precautions to protect your information. When you submit sensitive information via the website, your information is protected both online and offline.
Wherever we collect sensitive information (such as credit card data), that information is encrypted and transmitted to us in a secure way. You can verify this by looking for a lock icon in the address bar and looking for "https" at the beginning of the address of the Web page.
While we use encryption to protect sensitive information transmitted online, we also protect your information offline. Only employees who need the information to perform a specific job (for example, billing or customer service) are granted access to personally identifiable information. The computers/servers in which we store personally identifiable information are kept in a secure environment.
Online Payment for Membership and Other Purchases
Online order forms require personal information from you. To purchase a membership, make a donation, buy tickets to a special event, or register for free events (as required), you must provide contact information (like name and shipping address) and financial information (like credit card number, expiration date). This information is used for billing purposes and to complete your registration. If we have trouble processing an order, we will also use this information to contact you.
Social Media
If you share our content through social media, for example by liking us on Facebook, following or tweeting about us on Twitter, or liking a photo in Instagram, those social networks will record that you have done so and may set a cookie for this purpose.
In some cases, where a page on our website includes content from a social network, such as a Twitter feed, or Facebook comments box, those services may set a cookie even where you do not click a button.  As is the case for all cookies, we cannot access those set by social networks, just as those social networks cannot access cookies we set ourselves.
Google Analytics
Our website does use Google Analytics, a web analytics service provided by Google, Inc. ("Google"). The information generated by the cookie about your use of our website (including your IP address) will be transmitted to and stored by Google on servers in the United States. Google will use this information for the purpose of evaluating your use of our website, compiling reports on website activity for website operators and providing other services relating to website activity and internet usage. Google may also transfer this information to third parties where required to do so by law, or where such third parties process the information on Google's behalf. Google will not associate your IP address with any other data held by Google.  Further information about Google's privacy policy may be obtained from http://www.google.com/privacy.html.
Links
This website occasionally contains links to other sites. Please be aware that we are not responsible for the content or privacy practices of such other sites. We encourage our users to be aware when they leave our site and to read the privacy statements of any other site that collects personally identifiable information.
If you feel that we are not abiding by this privacy policy, you should contact us immediately via telephone at 937.275.7431 or marketing@boonshoftmuseum.org.