Birthday Parties & Small Gatherings
To book a private event rental for gatherings of 45 or fewer guests on Fridays-Sundays, use the button below to view available dates, reserve your event rental, and pay for your rental.
Click on your preferred package to view availability.
Be sure to choose "Boonshoft Party Package Membership Discount" if you have a Family level membership to ensure your discount is applied.
**Proof of membership will be required.
If you can't find an available date, we may be able to accommodate a group admission at a discounted rate without a party space rental. You can schedule your Group admission below on any day of the week that we are open to the public.
**Please note that Group Admission does not guarantee a gathering space to eat, and party decorations & cake will not be allowed.**
If you need a weekday rental, or if you anticipate more than 45 guests, fill out an Inquiry Form
Birthday Party FAQ
FAQ
Q. Do I have to be a member to book group admission?
A. No, you do not need to be a member to book group admission.
Q. When do I have to book my group?
A. All group admissions must be booked and paid 2 weeks in advance to ensure proper staffing.  Drop in groups will have to pay regular admission at the Guest Services Desk.
During peak booking season (September to April) party bookings may book to capacity 6-8 weeks out.
Q. Are there places for non-birthday groups to eat in at the museum during the winter?
A. If available, Food Chain is a place for groups to gather. Unfortunately, there are no other group dining areas indoors at the museum. There are picnic grounds outside for use during good weather. You can choose to leave for lunch and return later. There are many restaurants close to the museum that can host larger groups.
Q. How many children can I bring?
A. We ask that you follow the museum's guidelines of 5 children to 1 adult.  For this reason we provide 2 free chaperone tickets per every set of 10 purchased admissions.  The maximum capacity for our birthday party space is 50 people total, including babies. If you require a larger space, we offer private event rentals based on space rented, and number of guests.
Q. Can we bring decorations?
A. You can only bring decorations if you reserve a party space rental. You will not be able to have more than 30 minutes of early access and 15 minutes for cleanup, so it is recommended that set-up be minimal. The museum does not allow helium balloons, confetti, glitter, sparklers, fog machines, "poppers," or piñatas at any time.
Q. Where do we go when we arrive?
A. After your reservation, you will be informed which entrance hosts and guests should use. Members will still be responsible for showing their membership card and photo ID, and guests will need to check in with rentals staff upon arrival. Parties arriving before they have access to their party room will have to keep any belongings or decorations in their vehicle.
Q. What if I have more than 35 guests for a Party Package?
A. You can add an additional 5 or 10 guests (maximum of 45) during checkout at the group admission rate when booking a party package.
Questions? Contact Rentals@BoonshoftMuseum.org 
Wedding & Receptions
Take Your Wedding or Event to the Moon and Back
Click here to watch our informational video! 
The Boonshoft Museum of Discovery is the Miami Valley's most unique event venue, providing state-of-the-art ceremony and reception sites with unparalleled event settings.
Celebrate your day under the stars, with a personalized star show in the Caryl D. Philips Planetarium or host your reception in one of our distinct exhibit spaces.
You'll find something for everyone at the Boonshoft Museum of Discovery.
Make It All About You!
Providing a one-of-a-kind touch is what the Boonshoft Museum does best! From projecting the evening sky on the night you and your sweetheart first met in Dayton's only Planetarium, to customizing Science On a Sphere® with your personalized party message, there are many different options and programs to make your special day unforgettable for you and your guests!
For more information about hosting a wedding or private event at the Boonshoft Museum, to inquire about booking a tour or for additional Private Event information, please click here.
*Tours are available by appointment only; drop-in visitors may be asked to schedule an appointment for a later date/time. 
To speak with our Private Events Coordinator, please email rentals@boonshoftmuseum.org
Click here to watch our informational video! 
Already booked and need to pay your invoice? Click here.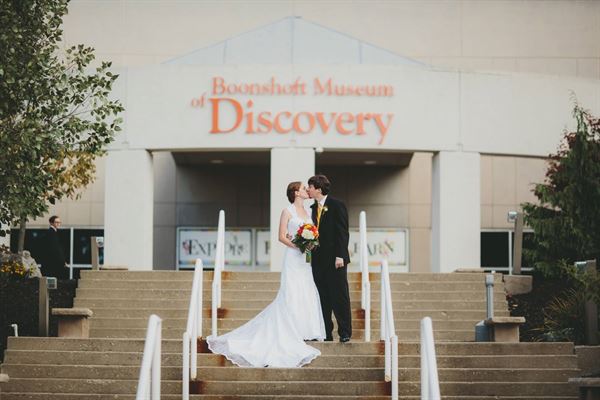 Wedding and Reception Destination
The Boonshoft Museum of Discovery is one of Dayton's most exceptional venues. Any event you plan to have at Boonshoft becomes even more special in this magical surrounding.
The Boonshoft Museum of Discovery is one of Dayton's most exceptional venues. Whether you are seeking to treat your guests to an evening of family fun or an out-of-this-world reception, the Boonshoft Museum of Discovery is a versatile and memorable location for any event. 
---
Weddings & Receptions
A once-in-a-lifetime event deserves a one-of-a-kind venue! With spaces perfect for ceremonies and receptions, the Boonshoft Museum transforms into the ideal venue. Schedule a tour and experience the magic!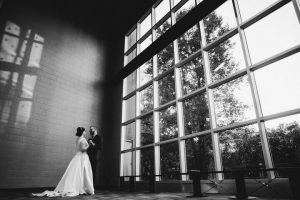 ---
Corporate Events
Located just across the river in downtown Dayton, the Boonshoft Museum of Discovery is an optimal location for hosting business meetings, networking events, corporate cocktail receptions, VIP events, customer and employee appreciation evenings, and fundraisers.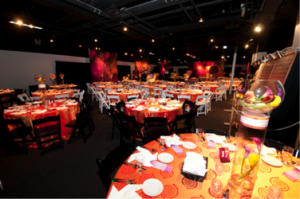 ---
Family Fun
With a facility large enough to accommodate up to 1,000 guests, the Boonshoft Museum is a terrific place to hold staff or customer appreciation events, school reward days, or family reunions! Our exhibits offer entertainment for the whole family and our list of preferred caterers ensure an evening of delicious food.
---
Birthday Parties
Looking for a way to celebrate your child's special day at the Museum? Enjoy the Boonshoft Museum of Discovery's interactive exhibits with the option to add-on a private space to entertain your guests. Affordable group admission and (optional) two-hour room reservations are available for science lovers of all ages! Private room reservations are based on availability, with a first come, first serve basis.
Transportation
For group transportation to private events, our partners at CharterUP offer services in Dayton, Columbus, and most major cities.