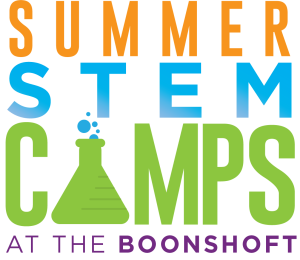 Camps run June 5, 2023 - August 4, 2023
Full Day Camps: 8:30am-3:30pm
Half-day Morning Camps: 8:30am-11:30am
Before Camp Extended Care: 7:30 am- 8:30 am
After Camp Extended Care: 3:30 pm-5:30 pm
Full Day: $250/$225 members – per week
Half Day: $165/$150 members – per week
Before Care: $50 for the week
After Care: $50 for the week
Ages 5-6, Half Day Only
Ages 7-9
Ages 10-13
The Boonshoft Museum of Discovery and the City of Dayton Department of Water are holding a Summer STEM Camp Essay Contest!
Winners will receive a full scholarship to attend a weeklong 2023 Summer STEM Camp at the Boonshoft Museum of Discovery, with the option of Before and After care. Please read all rules and expectations on application before submitting.
Application deadline is Friday, May 5, 2023.
Winners will be contacted after May 8, 2023.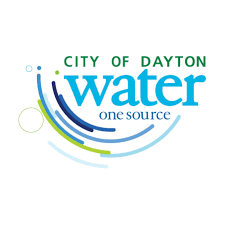 A limited number of Scholarships up to 50% are available for those with qualifying financial needs. 
**We are currently only accepting applications for the scholarship WAITLIST**
If you would like to be added to the waitlist, please fill out the application below. Waitlist registrants will hear about their status after May 1, 2023.
Descriptions by Age Group
Age 5 and 6
8:30am-11:30am
Little Astronauts:
Rockets and planets and stars, oh my! We will explore our sky and learn what it takes to be an astronaut with planetarium voyages, hands-on activities, and rocket launches. Traverse the solar system and beyond as a little astronaut. Prepare for blast off!
Little Zookeeper (Wild Kratts)
Time to put your creature suits on, Kratts Kids! Earn your creature disks as we will travel through different habitats around the globe and explore the animals that live there. But watch out! We may have to save a few animals on our adventures! During this camp we will learn about animals from the Discovery Zoo and so much more!
Little Scientist (STEAM Camp):
Do you have a budding scientist at home who wants to do science every day? Or loves learning about all the sciences? This is the camp for them! Campers explore a variety of scientific topics through hands-on exploration activities and experimentation in our unique museum setting.
Age 7-9
8:30am-3:30pm
Junior Space Explorer:
Explore our solar system and beyond with telescopes, rocketry, and more! Campers will learn about the night sky in our planetarium, and investigate tech and training that has taken people to the moon. Experiment with wayfinding and make take-home tools to explore space from your own backyard!
Junior Zookeeper:
Do you have a young camper interested in a career in animal care? Introduce them to the basics of the profession as they learn about the different animals found in the Boonshoft's Discovery Zoo. Campers will learn more about natural habitats, special animal characteristics, and how the Discovery Zoo team cares for well over 100 different animals every day.
Junior Scientist:
Do you have a budding scientist at home who just can't get enough, and can't wait to grow up and do science every day? Or loves learning about all the sciences? This is the camp for them! Campers explore a variety of sciences through hands-on exploration and experimentation.
Age 10 – 13
8:30am-3:30pm
Space Explorers:
Experience the challenges and triumphs of exploring space! Campers will explore the solar system and beyond in our planetarium, experiment with rocketry, and learn how to find deep-sky objects from their own backyards. Each camper will create astronomical observation tools to bring home at the end of the week!
Zoo Keepers:
Are you dreaming of a future career as a Zoo Keeper? This camp includes special opportunities like behind-the-scenes opportunities and behavioral observations. Campers will also learn about general biology, nutrition, medicine, behavioral training, and exhibit design.
S.T.E.A.M Camp:
Do you have a budding scientist at home who just can't get enough, and can't wait to grow up and do science every day? Or loves learning about all the sciences? This is the camp for them! Campers explore a variety of sciences through hands-on exploration and experimentation. Campers will also be able to partake in behind-the-scenes experiences and have more in-depth learning opportunities around the museum
Weeks and Themes:
June 5-9
· Little Scientists
· Junior Space Explorers
· Zoo Keepers
June 12-16
· Little Zoo Keeper
· Junior Scientist
· Space Explorers
June 19-23
· Little Astronauts
· Junior Zoo Keepe
· S.T.E.A.M Camp
June 26-30
· Little Scientists
· Junior Space Explorers
· Zoo Keepers
July 3-7
· Little Zoo Keeper
· Junior Scientist
· Space Explorers
July 10-14
· Little Astronauts
· Junior Zoo Keeper
· S.T.E.A.M Camp
July 17-21
· Little Scientists
· Junior Space Explorers
· Zoo Keepers
July 24-28
· Little Zoo Keeper
· Junior Scientist
· Space Explorers
July 31-August 4
· Little Astronauts
· Junior Zoo Keeper
· S.T.E.A.M Camp