Review field trip pricing and policies below, then begin scheduling online or by phone!
SUBMIT A FIELD TRIP REQUEST FORM BELOW or call 937.275.7431, ext. 125 to begin scheduling your visit today!
E-mail Education@BoonshoftMuseum.org or contact the Boonshoft Museum Education Department 937–275–7431, ext. 125 to speak directly to our friendly staff.
Boonshoft Museum of Discovery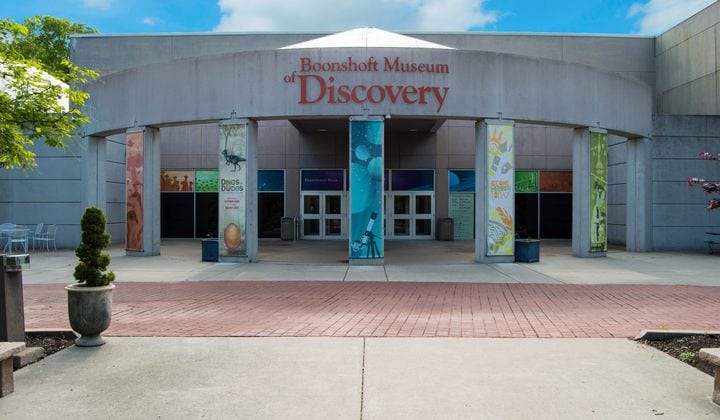 SunWatch Indian Village / Archaeological Park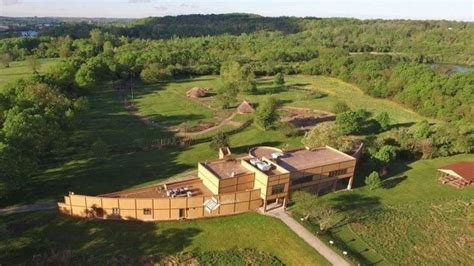 Field Trip Fees & Policies
Groups of 10+ from K-12 schools, preschools, licensed year-round daycares, head start programs, organized home schools, and summer camps can enjoy discounted field trip admission by registering & paying for their visit at least one week in advance!
School group rates apply only to:
K-12 schools
Preschools
Licensed year-round daycares
Head start programs
Organized home schools
Summer camps
To qualify for the school group rate each group must:
Have 10 or more students/children
Register and pay for their visit at least one week in advance.
*Please note that the individual scheduling your visit will receive a packet, unless otherwise specified, confirming your reservation approximately one month prior to your visit. Please call immediately if you are unable to keep your scheduled reservation. Note that there is no refund for cancellations made less than 14 days prior to scheduled visit. See our Group Visit Policies (below) for complete details about payment, chaperones, and cancellation fees.
Field Trip Pricing
Group Admission/Field Trip
Cost: $9 per person
Minimum: 10
Gain access to all Museum exhibits including Science On a Sphere®, the Discovery Zoo, and public planetarium shows in the Caryl D. Philips Space Theater (based on seating availability; no reserve seating).
VIEW a complete listing of workshops, in-Museum classes, and planetarium shows.
Group Visit Policies
For ALL Group Visits/Field Trips:
Two (2) adults are required for every ten (10) students and will be admitted free. Additional adults may participate at the general group admission rate.
Field Trips must be scheduled at least two (2) weeks prior to your actual visit.
Two adults at least 18 years of age are required for every ten (10) students and are admitted free. Other adult visitors are charged at the group admission rate.
Adults are expected to accompany and supervise the students at all times while at the Museum.
You MUST bring cash, check, purchase order, or MasterCard/Visa with you on the day of your visit. Coupons and other discounts are not valid for educational programs.
All groups must arrive on time.  If you arrive later than your scheduled time, your program may be shortened or canceled to meet Museum schedules.
Cancellations are due in writing no less than two business days before your program. Please email your cancellation notice to education@boonshoftmuseum.org. Cancellations within two business days are subject to pay 50% of the reservation. No-shows are subject to pay 100% of the reservation. You will be invoiced. Cancellations due to weather must call 937. 275.7431 ext. 125 as soon as possible prior to your visit to cancel without penalty. Self-guided tours are not subject to cancellation fees, but please let us know if you are not coming. 
Lunch Facilities & Shopping
Lunch Facilities
Groups may bring packed lunches to the Museum and reserve our eating facilities at no additional charge.
Lunch times MUST BE SCHEDULED prior to your visit. Space is very limited! Lunches are 30 minutes in length unless otherwise indicated; groups will not be permitted to eat lunch at the facility unless arrangements are made in advance, and groups are required to clean their lunch area before leaving. Cleaning supplies are provided by the Museum. All groups are subject to a $25 custodial fee for incomplete cleanup. See confirmation letter for details.
Shopping
All groups are encouraged to take advantage of our PreShopping Souvenirs Program. This is an easy, convenient way for students to make purchases from the Discoveries Shop without spending additional time shopping. See confirmation letter for details. Groups with 30 students or less are welcome to shop on-site if the group has pre-scheduled a shopping experience at least one week in advance. Ten students accompanied by two adults are permitted in the store at one time. Each group of ten students requires an addition of 10 minutes to your other scheduled activities. Please remind all shoppers that tax is charged at the register.
Advance Group Sales for Weekends
$90 for a minimum of 12 people, plus $9 per additional person
Members and children under 3 years of age are admitted free of charge. Must present current member cards or ID at the time of admission.
Two (2) free chaperone tickets per ten (10) paid admissions. (Note that this is the 12 person minimum.)
Admission from 9:00 a.m.-5:00 p.m. Groups must schedule check-in time at booking.
Whole museum access.
Must be scheduled and paid 2 weeks in advance. Drop-in groups must pay regular admission rates at the Guest Services Desk.
Must pay booking fee in advance: a minimum of  ten (10) paid admissions, plus any room or program reservations, in full.
Additional admissions must be paid upon arrival to the museum by the client in one payment, less any free admissions. Individuals cannot pay for admission separately at the advance rate.
To schedule a weekday Field Trip, please call 937.275.7431, ext. 125 or